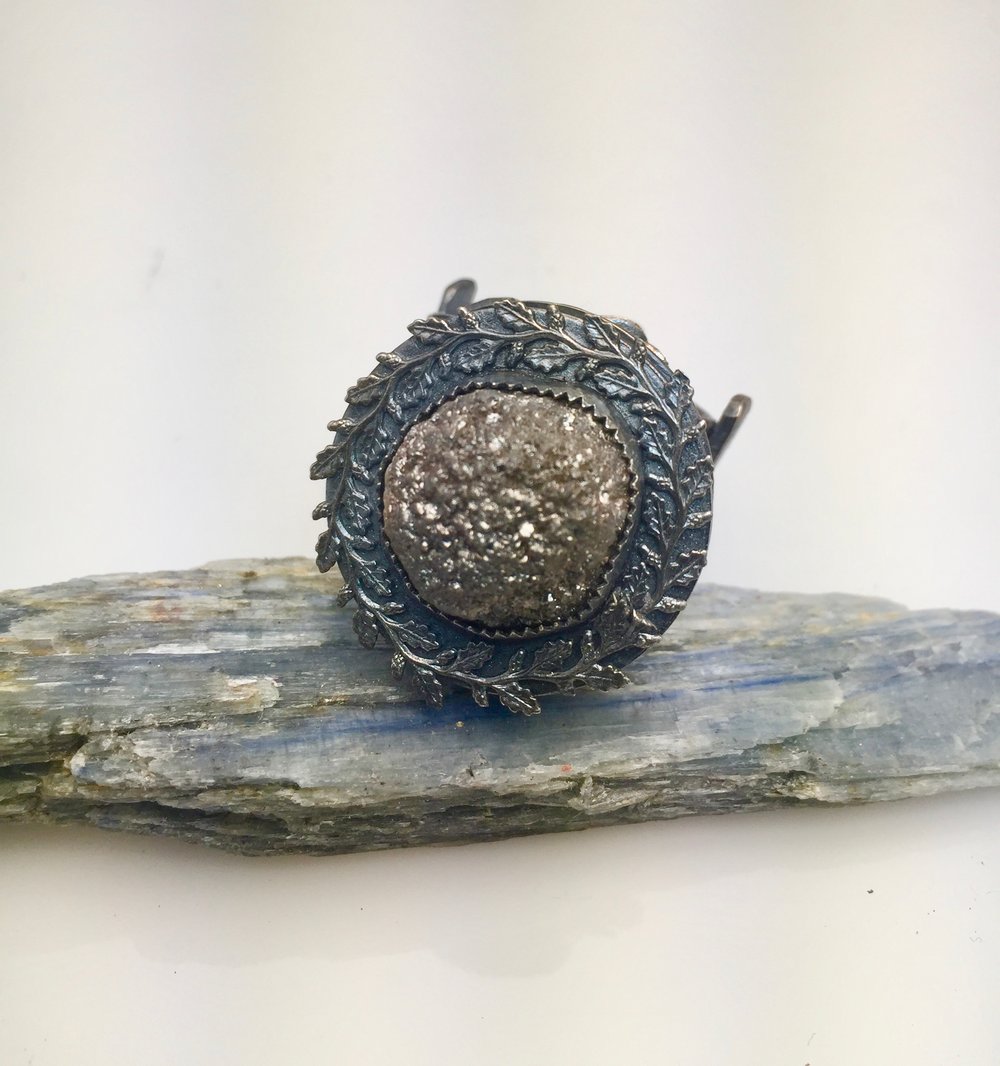 This is a Pyrite cabochon, beautifully sparkling and surrounded by a wreath of Sterling Silver garland. The band is also a lattice of Sterling Silver, and completely adjustable to any finger!
Pyrite is a powerful protection stone which shields and protects against all forms of negative vibrations and/or energy, working on the physical, etheric, and emotional levels. It stimulates the intellect and enhances memory, helping to recall relevant information when needed.
Almost 5000 years ago, ancient Egypt was the first known culture where people would exchange "rings of love" often made of woven reeds or leather. It is said that the Egyptians saw the ring, a circle, as a powerful symbol.  Rings  can also be traced to ancient Rome, when Aulus Gellius cited Appianus as saying that the ancient Egyptians had found a fine nerve linking the fourth finger to the heart. Occasionally rings have been re-purposed to hang from bracelets or necklaces. The signet ring is traditionally worn on the left pinky or little finger.